Betting 101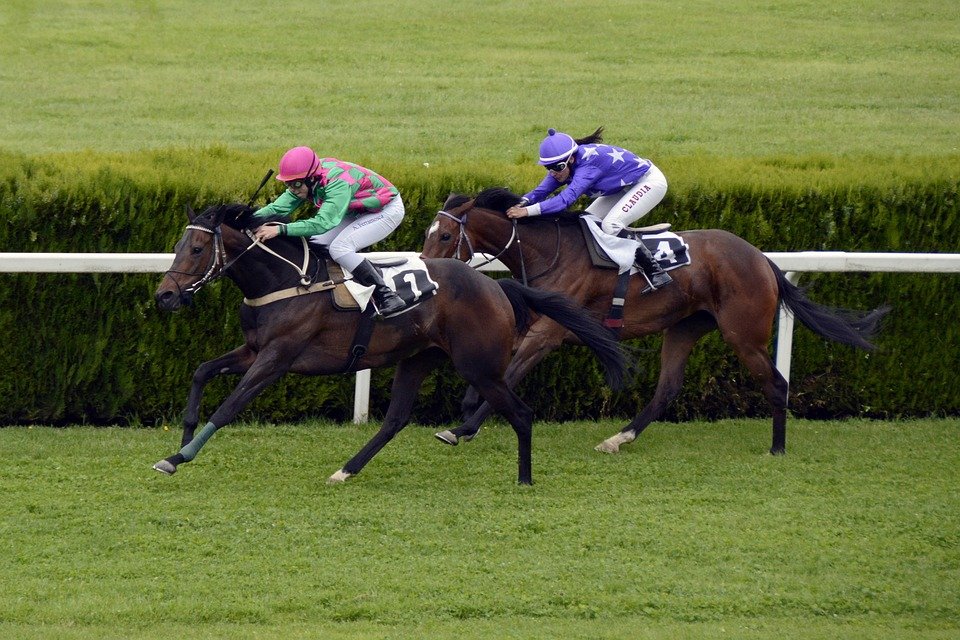 Betting on horse racing is just as historic as the sport of horse racing itself. From ancient civilizations across the world to the betting windows at Churchill Downs, the desire to bet on the horse that is fastest on a set course at a set distance has remain unchanged. Read on for beginner tips to help you bet on the Kentucky Derby.Types of BetsWhat to Say to the Mutuel TellerHow to Pick a WinnerWhat factors go into Kentucky Derby odds?Betting 101 VideosHow to Read the Program (pdf)Get More Data on Past Performances and Pedigrees with Brisnet
Learn how to bet
What level of player are you?

Just prepping for a party!
Beginner
Intermediate
Advanced
An Introduction to Betting & Party Prep
Where to begin? Learn about the Win, Place and Show bets as well as a look at what a horse's past performances can tell us about how they may run in their race! Check out ways we suggest you bet the contender you like best in the Kentucky Derby and how to best use a budget.The Kentucky Derby betting checklist!
The Kentucky Derby is more than just a horse race—it's a national event. Like the Super Bowl or March Madness, folks who don't normally follow Thoroughbred horse racing will tune in to watch (bet and wager) on the Derby, which has been held every year since 1875.
Planning to join in with a wager or two of your own? Whether you're paying a visit to Churchill Downs or partying from the comfort of your home, these five tips will help you get the most enjoyment out of your Derby betting foray:
Read about the contenders
While betting on horse races is a fun challenge in and of itself, your enjoyment of the sport will be increased multifold by learning about the horses involved. Industry websites, including Brisnet.com and TwinSpires.com, are packed with news and analysis to help guide your betting decisions. The news section of the Kentucky Derby website is a similarly rich resource of race results, insights, and interesting backstories. Learn about the horses as horses—not just numbers in the program—and the sport will come to life before your eyes.
Bet the favorites Betting horses at random will produce only infrequent winners, so if you want to impress your friends with a steady stream of victorious selections, go with the flow and bet on favorites. You won't stumble into high-priced winners, but hey—winning sure beats losing, no matter what the payoff. Favorites win 35% of the time in the Kentucky Derby, a success rate that more or less holds true for all other North American horse races. Bet on every favorite over the course of 12 races, and you'll likely pick four or five winners, sufficient to make you a handicapping hero.
Have a plan
Even if you're betting just for fun, it's wise to approach a day of racing with a plan in mind. Set aside your wagering budget and ration it accordingly throughout the afternoon. View your bets as the price of an entertaining afternoon and assume you won't win back a dime—that way, if you're skilled enough (or lucky enough?) to cash some winning wagers, you can happily pocket your profits and head home as the toast of the track.
Don't wait around until the last minute to get your bets placed! Planning and placing wagers can take longer than you anticipate. If you're at the track, you might get hung up in line waiting to bet; if you're at home, you might stop for a snack and realize too late that the race is about to begin. There's no reason to be hurriedly placing a wager as the horses enter the starting gate—get your bets in early, and you won't get shut out when post time arrives.
Watching the Kentucky Derby with a group of friends? Team up with party games so everyone can enjoy a piece of the action. Betting a simple show bet parlay can be a potentially lucrative way to keep the fun going all afternoon. Another idea? Put the names of every Kentucky Derby horse in a hat and take turns drawing names until every horse has been selected. If everyone bets a small amount on their chosen runner(s), you can guarantee someone will experience the satisfaction of winning a Derby wager.
Knowing the basics and how to get started betting
Placing a bet on the Kentucky Derby is a fun way to have a rooting interest in the outcome, even if you don't know much about the sport. But learning a few nuances of handicapping horse races will elevate your enjoyment of the Derby to a new level.
Test your knowledge with our free to play games at TwinSpires!
If you're hoping to boost your racing knowledge and impress your friends with your prowess at picking winners, here are five ways to get started:
Examine the past performances
Most bettors begin studying a race by reviewing the past performances—entry sheets containing standardized information about each horse and the races they've previously run. You can quickly determine which trainers and jockeys are winning at high percent rates, and which horses have previously run well over a particular track and/or distance. You'll also find speed figures—numerical ratings designed to measure how fast a horse has been running. These are as good a place as any to get started.
Horses are living creatures, not a series of numbers on paper. While the past performances can tell you a lot about each horse, there's no replacement for watching race replays to pick up on subtle details. When Horse #3 won his last race, was he under all-out urging from his rider, or did he win easily with speed to spare? Was Horse #7 blocked in traffic during a key moment in his most recent race? Watching lots of replays will help you develop a discerning eye for strong performances and troubled trips.
With so much data available to analyze, it can be hard to know which information you should focus on for any given race. The quickest way to learn the ropes is to review the opinions of racing analysts. Industry websites and online wagering services typically provide a rich assortment of handicapping articles and podcasts analyzing major races, so you can follow the experts and learn from their insights. Track websites often contain a handicapping section with selections for every race they offer. Try handicapping a race on your own, then compare your conclusions with those of the professionals to see how your picks match up.
Maybe you've settled on a horse, but it's best not to wager until you've checked the odds. Is the horse you're betting a 1-1 favorite, meaning every $10 win bet will return just $20? Or is your horse a 20-1 longshot, meaning every $10 win bet will yield $210? Understand the risk vs. reward when placing a bet, and demand high odds if you're playing outside the box with a horse few people expect to win.
Did your horse roll home a convincing winner? If so, congratulations on a fine job handicapping! If not, take some time to review the outcome and see where you went wrong. If the winner surprised you, go back and examine the past performances to see what you might have missed. Re-read the insights of experts who correctly picked the winner to see what they liked. You'll learn a lot, and before long you'll be picking winners too.
Intermediate Horse Players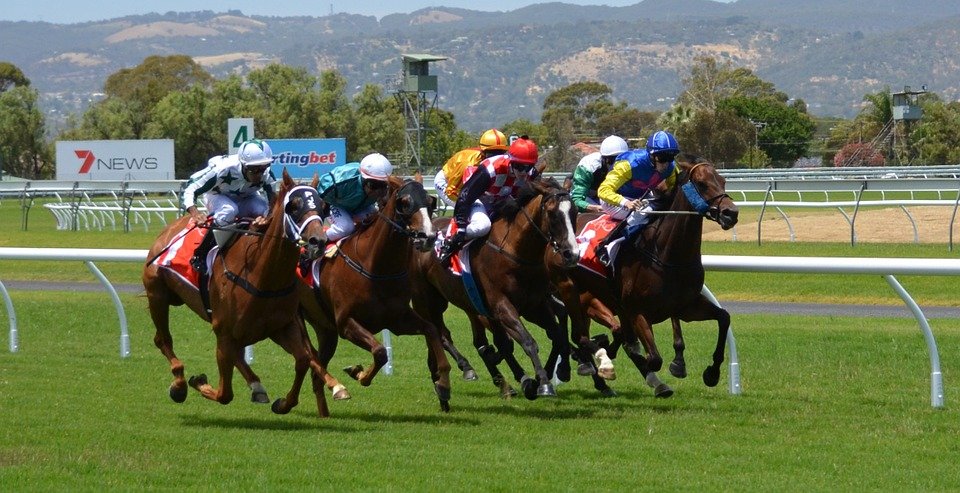 How to improve your betting. Step foot into exotic betting with exactas, trifectas and superfectas! Do you know the impact of workouts or final race times? How about the best way to bet your Kentucky Derby horse or bet on a budget; $2, $10, $25, $100 or more!
Intermediate betting
Maybe you know a thing or two about betting on horse races, but expert horseplayers take many factors into consideration before making their selections and choosing their bets. Want to up your game and dive into the deep details of handicapping a horse race? These five tips will steer you in the right direction:
Dig into jockey and trainer statistics
Knowing the top jockeys and trainers, both on a national level and on a track-by-track basis, can consistently point you toward winning horses. Want to know which trainers excel preparing unraced horses for winning debuts? Curious which jockeys ride best on dirt, and which are skilled on turf? Past performance sheets (available through Brisnet.com) contain a wealth of pertinent stats for review. Bettors who want to dig deeper can visit the statistics page on Equibase.com to generate their own custom statistics using a wide variety of parameters.
Consider pedigrees
They're called Thoroughbreds for a reason. Racehorses have been carefully bred for speed and stamina over the course of centuries, and their pedigrees can reveal a lot about their probable racing proficiencies. A son of a Kentucky Derby winner, produced by a mare who won the Kentucky Oaks, is bred from top to bottom to excel in Triple Crown races. But a daughter of a champion sprinter might be destined to excel running shorter distances.
Surface proclivities can be even more pronounced—some bloodlines are known for their prowess on turf, others are geared strongly toward dirt, and some consistently produce winners on wet tracks. Brisnet past performances contain plenty of useful stats to get you started, though a passion for racing history will greatly enhance your pedigree handicapping skills by familiarizing you with the most influential sires and broodmares.
Watch how the track is playing
Weather conditions and daily track maintenance can have a profound impact on how a racetrack plays on any given day. Sometimes the rail is the deepest part of the track, giving horses racing in outside lanes a distinct advantage. Other times the track is unusually kind to front-runners, with one horse after another winning in gate-to-wire fashion. Watching for strong trends in the track profile (over the course of weeks/months and on a day-by-day basis) can help steer you toward the best horses to play, whether they're front-runners or simply horses drawn in outside post positions.
Project the pace
"Pace makes the race" might be one of the truest sayings in horse racing. If a race is stacked with horses who prefer to run on the lead, a destructively fast pace is likely to ensue, favoring horses who can relax and rally from behind. On the other hand, if there's only one obvious front-runner in a race, that horse stands a strong chance to shake loose on an uncontested lead and waltz to the winner's circle. Learning to project how the pace will unfold can be one of the most lucrative skills in handicapping, consistently guiding you toward the most likely winners.
Choose the right wager type
The stereotypical win, place, and show bets aren't the only wagers available in horse racing. If you think you can pick the top three finishers in the correct order, the trifecta is the bet you want to play. Or if you believe you can pick the winners of four races in a row, the Pick 4 could be an enticing play.
The key is to choose a wager that reflects your opinion of the horses you're betting. If you're certain two runners are superior to their rivals, playing them together in the exacta (requiring you to pick the top two finishers in order) makes more sense than betting one to win, or trying to decipher the trifecta. If you've found a favorite who seemingly can't lose (but at odds too low to warrant a win bet), consider building a Pick 3, Pick 4, or Pick 5 ticket around this horse to boost your profits.
Payoffs for these "exotic wagers" can reach hundreds or thousands of dollars, though they can also be more complicated and expensive to play. Racing analysts covering big events for industry websites often provide tips and strategies for betting exotic wagers, and online wagering calculators can help you determine the costs when planning out your own tickets.
Advanced Betting Strategies
Advanced and expert handicapping. Have you attempted a vertical sequence such as a Daily Double, Pick 3, Pick 4, Pick 5 or a Pick 6 before? Or can you spot a class improvementor or class drop that could impact a race performance and race competition? In addition to this knowledge, explore Brisnet handicapping products to discover Optix Plot diagrams, Prime Power Ratings, Speed Ratings and Class Ratings.
Test your knowledge with our free to play games at TwinSpires!Expert strategies and seasoned veterans
When it comes to handicapping horse races, knowing how to bet is every bit as important as knowing who to bet. Expert horseplayers spend a large portion of their time constructing sound, logical wagers designed to give them the best chance at generating profits.
Want to take your handicapping to the next level? These five tips will help you develop your betting acumen in promising new directions:
Use history as a guideline
Studying racing history can point out trends and tendencies helpful in guiding you toward winning wagers. Review the recent history of the Kentucky Derby, and you'll find most winners contested just two and three races during the four months leading up to the first Saturday in May.
Watch enough races at your local track, and you might discover longshots frequently prevail in maiden claiming races over the turf course.
Some trends can be short-lived, disappearing as soon as you discover them. Others can provide profitable plays for years to come, and bettors who use history as a guideline will always have a general idea of what to expect in any given race.
Build smart tickets that reflect your opinions
Inexperienced bettors are often reluctant to take a stand with their handicapping opinions and reduce their profits by covering too many possible outcomes.
When playing exotic wagers like the trifecta (requiring you to select the top three finishers in order), many bettors are too quick to "box" their wagers. Boxing means a player is betting every possible combination of tickets involving their preferred horses—if they correctly conclude #1, #6, and #7 will sweep the top three slots, boxing means they'll cash a ticket regardless of the exact order in which the horses finish.
This sounds great in theory, but boxing wagers is more expensive and is often an inefficient wagering strategy. If you believe #1 is a near-certain winner, why would you waste money on combinations playing #6 and #7 to win? Entire books have been written on the art of structuring wagers, because designing tickets that reflect your opinions is the key to generating profits in the long run.
Go against the flow in multi-race wagers
Not keen on betting an overwhelming 1-5 favorite to win? I don't blame you—your profits will be minimal. Multi-race wagers like the Pick 3, Pick 4, or Pick 5 (requiring you to pick consecutive winners in a designated number of races) can be a way to capitalize on short-priced favorites; the payoffs are larger, and isn't identifying a near-certain winner a great place to start?
Yes, unless the heavy favorite is actually vulnerable to an upset. Big favorites are often bet even more heavily in multi-race wagers than in the win pool, so if they lose, the payoffs can be astronomical. When the capable Keen Ice famously upset Triple Crown champion American Pharoah in the 2015 Travers (G1), an otherwise logical and winnable $2 Pick 3 paid $439—a hefty reward triggered almost exclusively by the defeat of one huge favorite.
Identify races ripe for upsets
When is the right time to look for longshots? Start by gauging the strength of the favorites. A race with three top-tier runners who tower above their opposition is unlikely to produce a longshot winner—one favorite might misfire, or maybe even two, but the odds of all three backfiring are slim.
In contrast, a race where the favorites seem just barely faster than their longshot rivals is ripe for an upset. When all the horses are relatively slow, and even minimal improvement could send the field's biggest longshot to the winner's circle, you have the makings of a lucrative betting race.
Play your strong suits, but work on your weaknesses
Some bettors are equally adept at playing all types of races, but others are more comfortable focusing on specific areas where they excel. You might find dirt races easier to analyze than turf races. Or maybe you're skilled at using pedigrees, trainer statistics, and workouts to pluck winners from fields of unraced 2-year-olds. If you know your strong suits, you can focus on playing races where you have the most knowledge and increase your likelihood of making a profit.
Still, there's no reason to avoid developing your weak areas. Maybe you thrive betting high-class stakes races, but if you're keen to play multi-race wagers, from time to time you'll have to round out your tickets with picks for low-level claiming events.
If you find yourself struggling to accurately handicap certain types of races, study them without the pressure of betting. Read books and online articles to learn other handicapping ideas and methods. If any given winner leaves you scratching your head, review the past performances to see what you missed. With enough time and effort, you can develop your weaknesses into strengths.